Lars von Trier:
A Stone In The Shoe

︎ Film Festival Identity
︎ April 2019

This project aimed to develop a visual identity for a film cycle based on the work of Lars von Trier, an acclaimed Danish filmmaker, and winner of several European film awards. This cinema cycle aims to be a celebration of all the work of Lars Von Trier throughout all his years of service in the world of Art, Culture, and above all, the world of Cinema. Lars' films, for all their quality, are well known for their disturbing content and general controversy. The person behind the movies also reflects his work, as Lars Von Trier is an extremely controversial man, having been involved in numerous scandals.

When analyzing his body of work, I could sum it up as mysterious, dark, challenging, and intriguing. My graphic approach was based on these characteristics but, above all, on the concept of modeling, because of the way Lars Von Trier can transform ideas, mix concepts, and model genres. It was from this concept of modeling that the "wavy" shapes, present throughout the graphic identity, emerged. As for the color palette, I stuck with black and white because I felt that these were the colors that reflected his movies the most.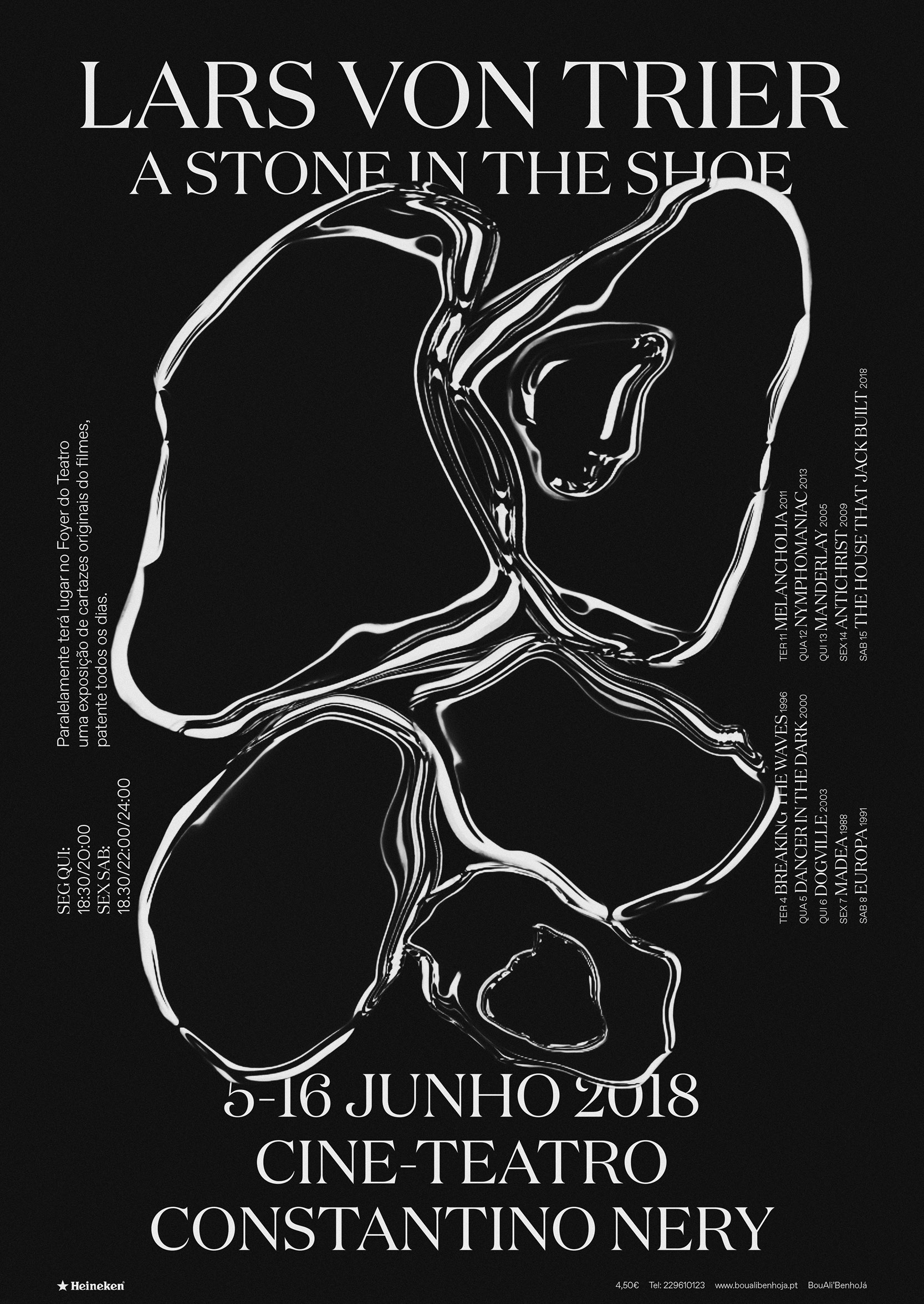 Design:
Duarte Tormenta

School:
ESAD Matosinhos
Professor:
João Martino